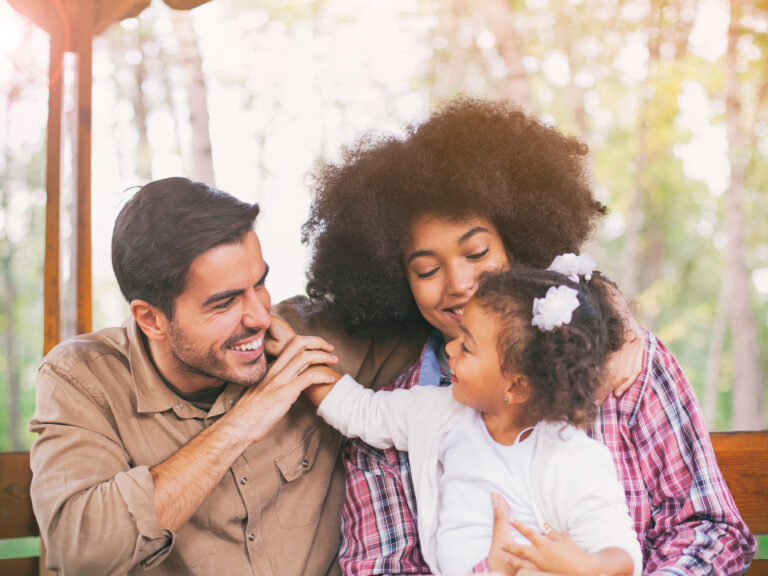 Satisfaction Guaranteed
Royal Maids of Atlanta is a company that understands the path to success is led by our customers full satisfaction. That being said, we have systems in place that helps us stay on top of things to ensure consistency in our cleanings. Our Satisfaction rate is very high. However, if we fall short at any time, we offer our 100% satisfaction guaranteed. If one of our customers is not satisfied with our work all they have to do is let us know via call, text or e-mail within 24 hours after our visit and we will send a team of specialists to fix the area that did not meet their expectations.
After every cleaning, a survey goes out to your e-mail to make sure that things went well, if there are any issues or if they did a great job as usual, this is a great opportunity for you to let us know.
Every time you send a survey back to us, you are entered into a monthly drawing for a $50.00 Gift Certificate you can use towards a future service. Winners will be announced through e-mail in the first week of the month. 
Scheduling Information
Our company works Monday through Friday. We schedule usually 3 appointments per day at 8am, 11am and 2pm. We offer regular Weekly, bi-weekly and 4 week cleanings.
4 week Cleanings are schedule Monday-Wednesday and Weekly and Bi-weekly can be schedule Monday through Friday.
Cancellations 
Cancellations with less than 48 hours of notice hurt our employees a great deal as well as other customers who have to change their schedules at the last minute. In order to protect them, we have established the following guidelines to deal with these type of situations.
No Cancellations Fees With 48 Hours Notice
If you must cancel your service, we politely ask that you provide us with a 48 Hour notice. This gives us time to make the necessary arrangements to fill your spot in the schedule and minimize time loss and income loss for our employees.
Cancellations Fees
Cancellations or changes with less than 48 hours are charged a fee of $35.00.
Cancellations with less than 24 Hours will be charged a fee equal to 50% of your service rate.
Cancellations or lock outs on the same day of the service will inquire 75% of the full fee for the service.
However, please note that if we have an active wait list for the day that you cancel your appointment and your spot is taken by someone else, you will not be charged a cancellation fee regardless on when you cancel. We understand that emergencies happen from time to time and sometimes it is absolutely unavoidable to cancel, we will work as hard as we can to fill the spot so that we can keep things running smoothly, believe us, we do not like charging cancellation fees.
How to Cancel
For any cancellation or schedule changes please contact our office by phone, text or email anytime.
Excessive cancellations with less than 48 hours may lead to cessation services.
Arrival Policy
Once we set an appointment, we want our customers to know that we try very hard to be always on time. However, there are externals factors, as traffic, rain, changing schedules, and assignments that take longer or shorter than expected, reasons why we have established a one hour window for arrival from the time of the appointment.
If any customer needs an exact time for arrival during a specific day, they are welcome to contact our office team to get an update on a more accurate arrival time for the appointment.
Security Policy
Royal Maids asks its customers to inform trustworthy neighbors, neighborhood watch organizations, relatives and so forth that our team will be on their property. Doing so can save our customers and housecleaning specialists from inconveniences.
Royal Maids also asks its customers to notify in advance of any person or people who may be in their home during the time of the housecleaning service. Family members, service contractors, repair personnel, and so forth. We reserve the right to reschedule appointments if necessary when our visit coincidences with another service.
 Home Access
Most of our customers are not at their home during the cleanings. Please let us know in advance how we should enter the home. You can check out a key to RMA and the key will be coded and kept in a safe only available to the teams the day of your cleaning. Garage door codes are also very easy to allow access to our techs. And Smart locks are the best option! After we are done it is mandatory that our technicians have a way to lock the house, prior to us leaving.  
Breakage and Accidents
Our teams are well trained in safety procedures and they are very careful when they handle items in our customer's homes. We ask for our customers to let us know during the first appointment of any items that need to be given extra attention in regards to safety. Although accidents happen, many accidents can be prevented through good communication between the customer and our team. Please make sure that items throughout the home such as paintings or picture frames are well secured to the walls.  Royal Home Services will not be responsible for accidental breakage due to normal cleaning procedures. If negligence is found on the technician failing to maintain an accepted level of care, Royal Home Services will work with the customer, to fix or replace the item in question.
Insurance and Employee Information
Royal Maids and its staffs carry a liability insurance policy. Our employees are also bonded. We want you to have peace of mind, we have been established for a very long time and have not ever had to use our insurance. We spend lots of time with training and ongoing education to have our technicians up to date with cleaning as well as safety practices. We also vet and background check all of our employees to make sure that who we send to your house are upstanding members of our community. All our employees are checked for eligibility to work in the United States legally.
Staff Safety
To keep our Cleaning techs running strong, we have established some guidelines as it relates to their safety while performing your cleaning.
Our staff is not able to lift objects that are heavier than 35 pounds.
When reaching high areas, the highest steps they can climb is a standard 2 step stool.
They have the right to refuse any job they feel it is not safe for them.
We do not clean up after pets. Urine and feces will not be cleaned up, and if encounter the area around will be skipped.
Any biohazard waste will not be cleaned, i.e. human waste, blood.
Staff Solicitation
As a customer to Royal Maids of Atlanta, you agree to not offer employment in reference to cleaning to our employees. Our employees have sign a non-compete agreement that prevents them to accept employee directly from our customers during their time employed or 1 year after they terminate employment with our company.
Tools/Supplies
Royal Maids will provide all tools and supplies needed for your cleaning. We use specialized mild products that create a great finish product. Some of these have a scent, we understand some people love to come to a good smelling home but some others are sensitive to these fragrances. Please let us know what you prefer, we can do both. Regardless of the smell of the home be sure that your home will be thoroughly cleaned and sanitized after every appointment.
If you have a special request to use a certain product, we ask that you please let us know in advance. We need to make sure our technicians are familiarized with the product and trained to use it correctly.
Our vacuums are cleaned and sanitized on a regular basis. We use high performance filter bags that are up to 99.97% effective for particles up to .3 microns.
Pet Policy
We love pets! However, we recommend that your pet be confined to a space while we are servicing your home. For their safety and ours. Every pet is different, the bottom line is we can work together to make sure that both the Cleaning techs and your pets have the best experience possible.
Payment
We accept checks, all major credit cards, Zelle, Venmo and PayPal. We can also do online billing. Please note that credit cards and electronic payments will incur a fee of $3.50 per transaction. 
If billing online, your bill is due at the time of receipt If bill is not settled within 10 days of the service, it will incur a $15.00 fee.
We require a Valid Credit Card to link to your account at the time of initiation of services. In some instances, a deposit will be required to secure an appointment.
Personal Information and Data Management
Your personal information collected for us to be able to service your home will be encrypted and kept by Service Autopilot, A reputable and secured CRM. We will not share or sell this information to any other party.
Discounts to Teachers, Military and Public Service
We offer a 10% discount to active Teachers, military or Public Service Personnel. We cannot combine offers or discounts and we appreciate you understating.